Retaining walls can be a smart solution to a number of issues homeowners face when landscaping. Whether it's in the front yard or the backyard, a well-placed retaining wall can add beauty and functionality to your outdoor spaces. 
Are you having a hard time creating space for outdoor entertaining because your yard slopes downward? The best way to remedy this problem is with a retaining wall. The wall will "retain" the dirt from sliding down the hill and will also create a beautiful backdrop for your parties. Depending on how much space you need to create, you have many options with retaining walls—concrete, stone, brick, or even wood. 
There are many reasons you might want to build a retaining wall in your front yard. Perhaps there's been too much traffic on one side of your walkway and now there's an uneven area that needs leveling out before you lay new sod. A retaining wall would be an ideal solution here by adding extra stability while making sure the new lawn has enough support as it grows.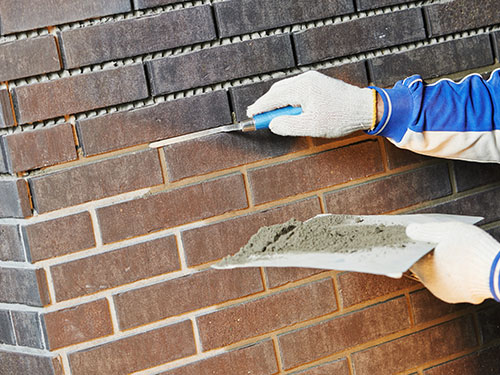 Accurate Paving provides quality paving services across New York. We are committed to providing excellent service using only the finest materials available. Our goal is to provide our customers with beautiful outdoor environments that will stand the test of time and remain beautiful for years to come. We offer exceptional service and workmanship at affordable prices with our no-hassle quotes for all of our customers. 
Benefits of Retaining walls 
When you want to add character and beauty to your home, you can't go wrong with a retaining wall. These walls are often used to define outdoor spaces, conceal unattractive features, and provide outdoor entertainment spaces. They make use of the landscape to enhance your home's appearance, so you don't have to do anything extra. 
Retaining walls are an excellent way to improve the look of your property without a lot of work. It only takes some time to build one, but its benefits last long after it's built. It saves you money in the long run by keeping your yard looking well-maintained and by ensuring that landscaping is less of a hassle in the future. It keeps your lawn from growing into areas where it shouldn't, like near your home's foundation or on sidewalks or driveways. It can also be used as an accent feature or even as a space for entertaining at parties. The way they're constructed can even add a natural element to your property or make it feel more rustic than it would otherwise. 
Choosing materials for retaining wall
Retaining walls will last a very long time if you choose materials that are sturdy and able to keep up with the weight they need to hold back. There are many different types of retaining walls, each made from different materials. Some of these are clay, concrete, stone and wood. Wood is the least expensive option, where wood boards can be used as short sections or larger sections can be used in place of stones or bricks. Clay is another option that is porous and not as strong as other materials, but it is resistant to erosion, which means it will last longer than wood and concrete. Concrete is a more expensive option that won't erode, but can crack over time if not maintained correctly. Stone is a very nice material that works well for retaining walls because it does not erode like clay does. It also looks good for long periods of time. 
We pride ourselves on having a high level of customer service, and we're committed to maintaining that level of service and quality in every paving job that we do. You can't just find good quality—you have to be able to trust the people who are doing the job, and you'll know we're trustworthy when we give you a written guarantee for the quality of our work. Our employees are trained to pay attention to detail, which is why our paving jobs are always free from visible seams or other imperfections. We're also careful about minimizing disturbance to your home or landscape; we'll be sure that your garden remains undisturbed and that your windows remain unbroken. We strive to make every paving project a positive experience for the homeowner, and that means partnership with you throughout the process so you feel comfortable with how things will go.